Round Labels - Custom Printed or Off-The-Shelf
Round Labels In Popular Sizes For Any Application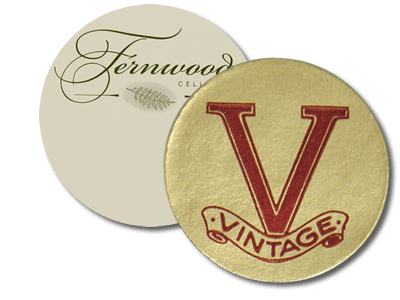 We offer instant online pricing for round labels of every diameter. We have dozens of circular labels in pre‐cut sizes and we can custom-cut round labels to any diameter that you specify.

Choose from blank, imprinted, or custom printed round labels in paper, vinyl, poly, film, and static cling materials.

Blank stock round labels ship within 24 hours. Custom-printed round labels are produced in 1 to 10 days, depending on the application you need. 

CustomerCare is ready to help if you cannot find the round labels you need online.
Please contact CustomerCare with any questions.
Round Label Features
- Blank, Imprinted, and Custom Printed Options
- Any Dimension You Need
- Low Minimum Order Quantities
- Fast Turnaround
- INSTANT ONLINE PRICING AND SECURE ORDERING!
6 easy questions to help you find what you are looking for.
Product Finder
Our selection of Round Labels
About Round Labels
Round labels are available in a wide array of materials and printing options. Digital finishing makes it possible to design round labels in any dimension you might need and is a cost-effective option for longer runs of smaller labels and for smaller runs of larger round labels.

The materials available for round labels include paper in a variety of finishes such as matte and gloss, vinyl, polys, opaque and transparent films and static cling. Off-the-shelf circular labels are typically paper or vinyl. Most round labels that are compatible with desktop printers are paper based. Custom round labels offer the complete range of materials mentioned above.

In the past, circular labels were cut to size using dies. While there are many standard dies for round labels, unique sizes were costly because they required special dies. New digital cutting of round labels enables you to have any diameter cut to order. You can specify round labels to within 1/64th of an inch in sizes a small as ¼" to as large as 12" or more.

Many of our round labels may be custom printed with your artwork in either spot colors or with full color printing. We also offer blank or preprinted circular labels for printing on desktop printers or for use as seals or stickers.

MaverickLabel.Com® is your best online choice for affordable round labels. If you have any questions about any of our labels, please contact CustomerCare.



The affordable online sources for round labels and round stickers. The complete custom, preprinted and blank round label offering.